IN THE MAJESTIC REDWOODS
Elk Meadow Cabins is the only lodging situated in the middle of the park.
Elk Meadow Cabins are in the heart of the Redwood National Park just a few minutes from world-famous Lady Bird Johnson Grove and near Fern Canyon, Prairie Creek State Park, as well as many beautiful North Coast beaches.
We have two sites: Our six 1,200 square foot cabins are extensively remodeled to serve as your home away from home in the Redwoods.
A second newly launched site is in downtown Orick.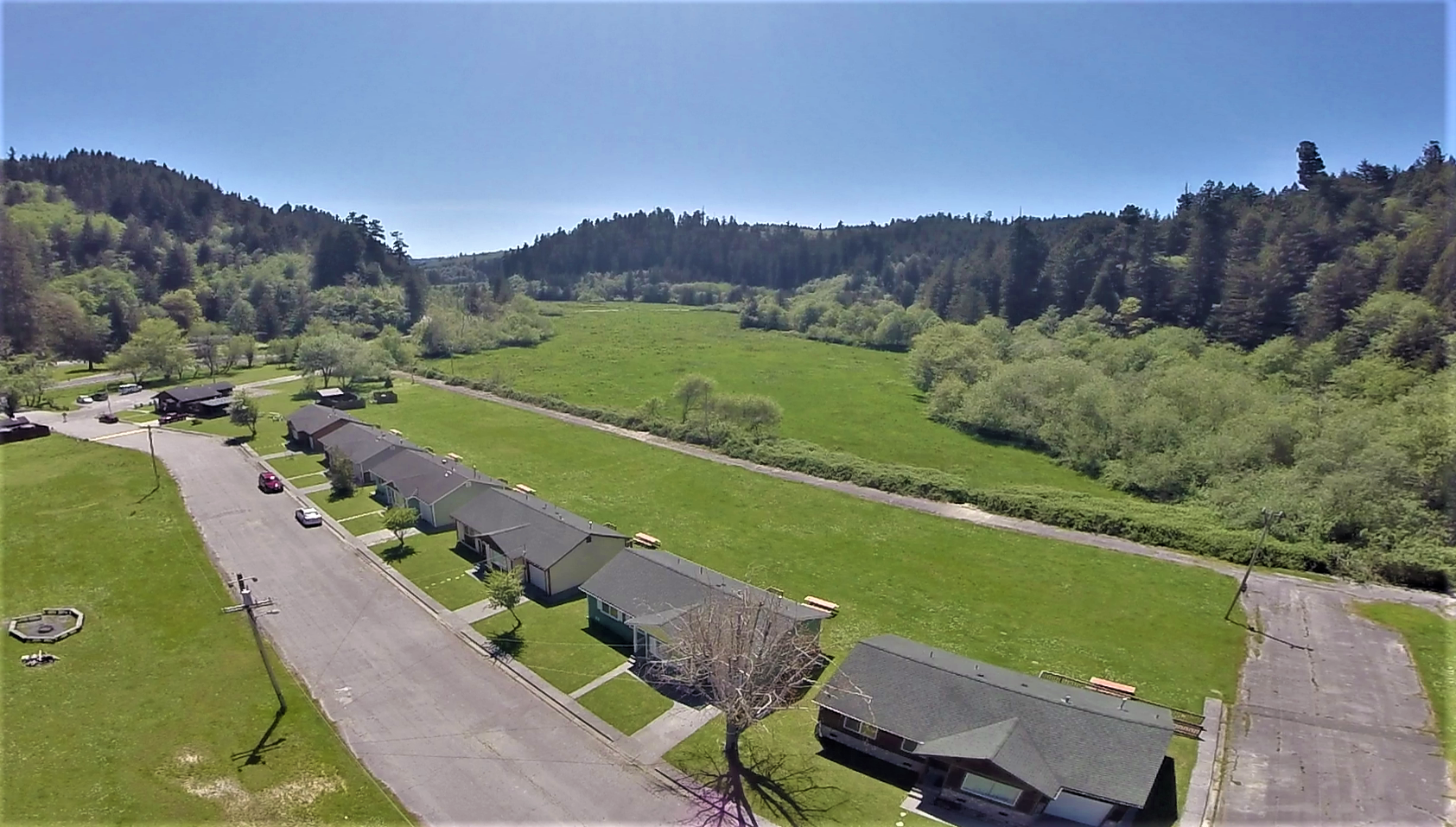 1) Experience the magic of our ancient old-growth Redwoods in our Parks
Redwood National Park is one of 23 UN World Heritage Sites in the US, with a surviving remnant of trees that have existed for 160 million years. The park contains some of the tallest and oldest known trees and living things in the world. The home of the world's tallest tree and living thing, measured at 379.1 ft. Many of the trails are walking distance or a 5-10 minute drive from Elk Meadow cabins, suitable for all ages and abilities.
For a more in-depth experience, join our guided hiking tours!
2) Have Breakfast with the Elk
Watch from your cabin window or stroll out to the meadow with a cup of coffee to see the majestic Roosevelt elk.  We are located at Elk Meadow, home of one of the three elk herds in Redwood National Park.  These elk can be found frequently on the grounds or just a short walk away.  Always at the top of our visitor's trip highlights.
See recent sightings, and add your own on our INaturalist project!
3) Explore Fern Canyon
We are located just 100yds north of the road to Fern Canyon where you can hike bike or drive to this must see natural phenomena.  Fern Canyon was formed millions of years ago by a retreating sea that left the steep canyon walls now covered by 10 different fern species. Fern Canyon was used in the movie Jurassic Park, Lost World and Star Wars: Return of the Jedi.
4) Go Ride a Bike
Leave the car in the driveway. We are located at the trail head of three Mt. Bike trails: Lost Man Creek, Davison Trail and Streelow Creek trail. These maintained trails take you into old-growth forests, scenic prairies and to beautiful north coast beaches.  Trail difficulty ranges from beginner to intermediate. Trail maps are available at the store.
Redwood Adventures has bike tours and rentals!
5) Explore beautiful empty beaches!
Build a sandcastle, fish, hunt for agate rocks, explore tide pools, look for whales, or just lay back and relax.  We are just a few miles away from the many uncrowded and unique beaches found here on the north coast.
CALIFORNIA'S REDWOOD COAST
Between the majestic coastline and the prehistoric trees lay the little-known treasures of Humboldt County.
Along the Lost Coast you can observe the sea lions and tide pools that have made their home among the springtime wildflowers and wave-worn boulders.  Fish from the jetties, piers, boats and rivers for salmon, crab, and rockfish.  The salmon average 8 to 20 lbs but have been known to grow up to 60lbs.
If retail therapy is your way to unwind, visit one of the many charming towns nestled amongst the trees.  Ferndale, Eureka and Arcata all bring their own charm to the eclectic one-of-a-kind communities that make up Humboldt County.
And be sure to be here when the Hawaiian Chieftain and the Lady of Washington sail into town and port in Eureka in April. Although these towering pirate ships are just replicas, the Lady of Washington was authentic enough to be featured in Pirates of the Caribbean.
VISITOR'S GUIDES
Redwood Visitor's Guide  —  Developed by the Humboldt County Convention & Visitor's Bureau. Highly recommended.
101 Things To Do  —  The name must refer to our highway, because there is always more than 101 things to do in our area.  Take a look at this online magazine of events.
DINING ON THE REDWOOD COAST
There are many great places to dine, both in the close vicinity as well as many exciting dining adventures only a short drive away. Some of the popular local restaurants include:
ENTERTAINMENTS & EVENTS
There are fun things to do year-round, not only in Orick, but throughout Humboldt County. During the summer there is the Orick Rodeo, a family-friendly rodeo with events for kids!  Plus, we have lots of great dining options too.
Local Art Events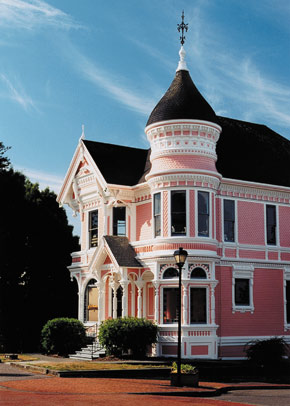 PARKS
We are conveniently located in the heart of Redwood National Park, Fern Canyon, Prairie Creek State Park, North Coast beaches, and just a few minutes from world-famous Lady Bird Johnson Grove. Here are links to just a few of the nearby popular parks: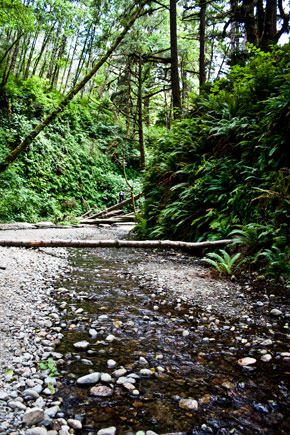 LOCAL COMMUNITIES
We have a number of exciting thriving communities very near to our cabins, each a pleasant day-trip away and filled with memories to last a lifetime…