Our Environmental Commitment
Elk Meadow Cabins (EMC) GREEN POLICIES
EMC has identified the sectors of our organization that have the greatest impact on the environment and developed a Green Policy for each department to implement.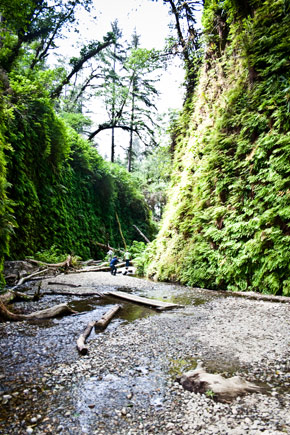 These sectors are:
Indoor Air Quality
Energy Conservation
Water Conservation
Waste Reduction
Landscaping Conservation
Housekeeping Conservation
Transportation
We will strive to identify and purchase environmentally preferable supplies and services for all our daily operational needs and for company events where economically feasible. Wherever possible we will strive to minimize pollution and waste, conserve energy and water, protect habitat, support renewable energy resources, buy environmentally friendly products, and encourage environmentally preferable transportation.
These efforts will extend to contractor and supplier relationships. We will encourage contractors and suppliers serving or otherwise acting on behalf of the organization to meet our standards of environmental performance.
Employee understanding and involvement are essential to the implementation of this environmental policy. All employees have received a copy of this policy and have been educated regarding our company's efforts to improve our environmental performance. Employees at all levels of the company are involved in supporting our goals.
Greening of Existing Cabins
EMC has been accepted into Humboldt County Green business Certificate Pilot Program. The goal of this program is to determine a 'certification' process for evaluating and validating green business practices. EMC has been chosen to help develop a green lodging program to implement in Humboldt County.
EMC is also currently working with the Pacific Gas & Electric Company's Lodging Savers program to reduce energy consumption. This partnership has resulting in changing 156 incandescent light bulbs to energy efficient CFL bulbs. This has resulted in an estimated annual energy savings of over 5224 watts.
EMC has also completed an extensive evaluation of all of our cleaning supplies. We have adopted the Green Label program which utilizes non-toxic and bio-degradable materials for use in all of our cleaning and sanitation.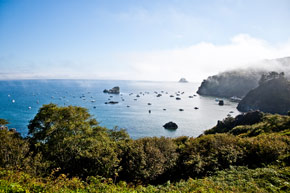 Our Long-Term Commitment
This process will not be completed overnight. Finding ecologically preferable products and services that meet EMC operational standards in a cost-competitive way requires a long-term commitment.
EMC has developed a "road map" to implement greening of our operations.
The EMC "road map" includes:
Clearly defining environmental goals
Involving staff at all levels in the process
Soliciting a strong commitment from senior executives
Emphasizing that real progress is made through long-term commitment
Educating staff and guests
Measuring and documenting current environmental impacts, setting specific goals for reduction, and tracking progress toward meeting these goals in each department
A healthy environment benefits everyone, and our commitment to environmental stewardship will be a long-term business model.